ONLINE BOUTIQUE THAT
CREATES IMPRESSIONS
Open your online boutique today and start selling your clothing goods and accessories to customers around the world.
CREATE YOUR STORE IN 3 SMART STEPS
Choose from our collections of themes that are suitable for different digital purposes.
You can add products and include such things as price, photos, category, or a detailed description.
Final stage of the process. All you have to do is connect any of the payment options available and start selling!
MASTER PLATFORM FOR

E-COMMERCE SOLUTIONS
Smart 1 Sites offer amazing features for ecommerce websites. Some of which includes:
• An easy-to-use checkout
• Promotion and discount code tool
• Email marketing integration
• Search engine optimized code and layout
• An integrated blog or articles section
• Multiple payment options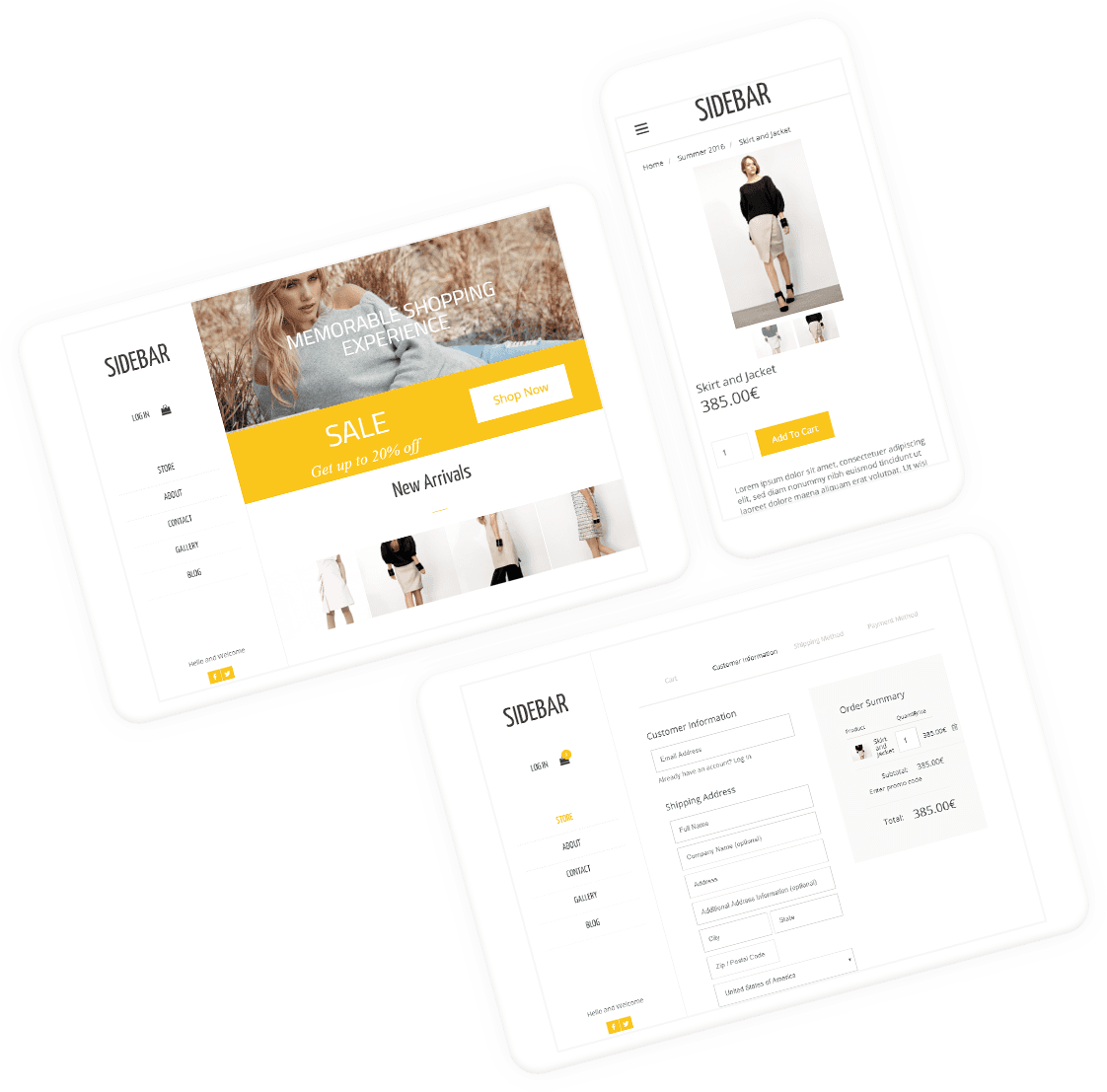 EXPOSE TO BIGGER AUDIENCE
Every online store harness the power of social media to get massive sales because it is where the big conversions come from. Share your shop link to your friends and family.
Everything is search engine friendly. Google will easily find your online boutique and get to as many as possible. Be social trendy and search friendly!